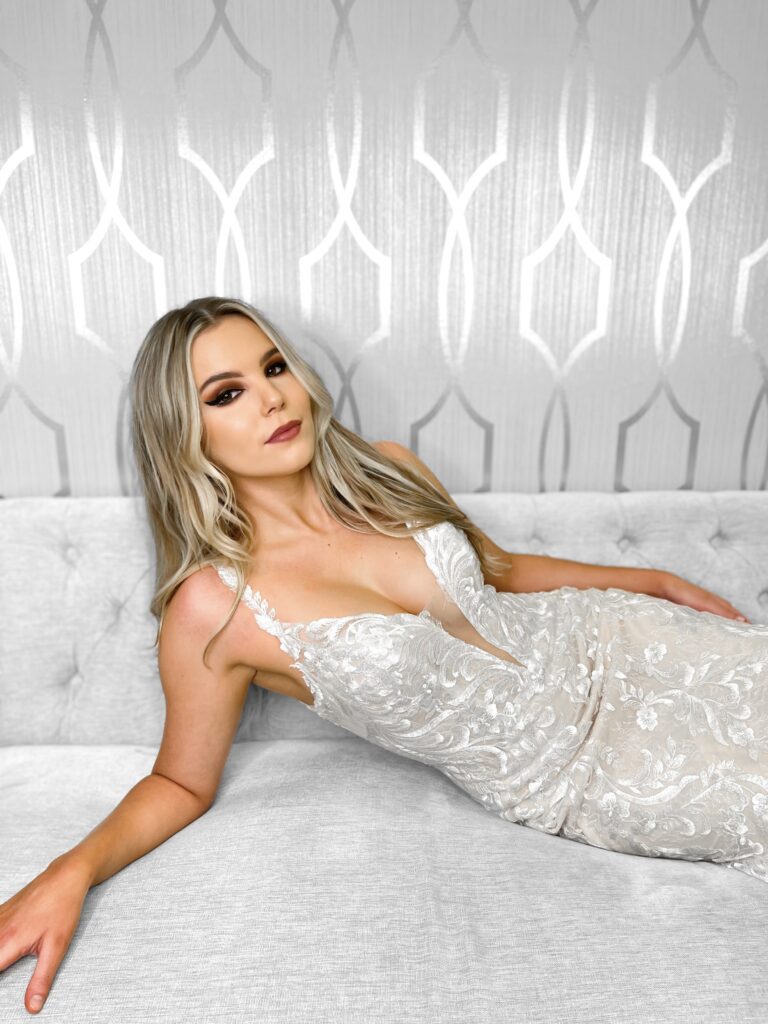 Kitty Chen is a unique, passionate and innovative young designer who launched her first bridal line in 2004 and has since become an industry dynamo whose sexy and elegant styles have continued to wow brides, and their grooms, the world over.
Always keeping the end goal of 'the perfect dress' in the front of her mind, Kitty's attention to detail and her skill at combining fabrics, laces, silhouettes and colors have set her apart from the competition.
Our Kitty Chen & Kitty Chen Couture gowns currently range from $1,800-$3,900.