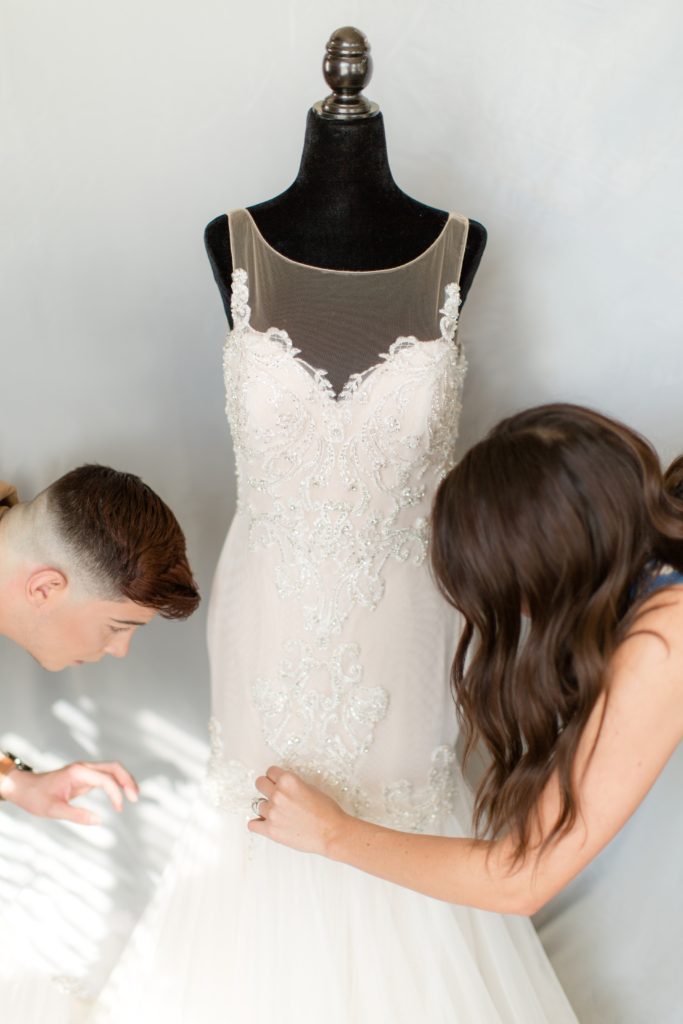 Things are getting very exciting for the Coreena's Bridal team as our grand opening rapidly approaches! Dresses are arriving every week and our racks are filling up. For the stylists, this means unboxing, steaming, and inspecting gowns day in and day out. We continuously work to expand our knowledge of our collections so that we will be well equipped to provide the best service possible to our brides.
We cannot wait to see you beautiful ladies in these gowns. Let me be the first to tell you, these dresses are even more stunning in person.
If you would like to be notified when we begin accepting appointments, fill out the form on our appointments page. We are about 3 months out or less for our grand opening!!!